The WP Hourly Dashboard Widgets add-on has a few settings which are needed in order for it to work properly.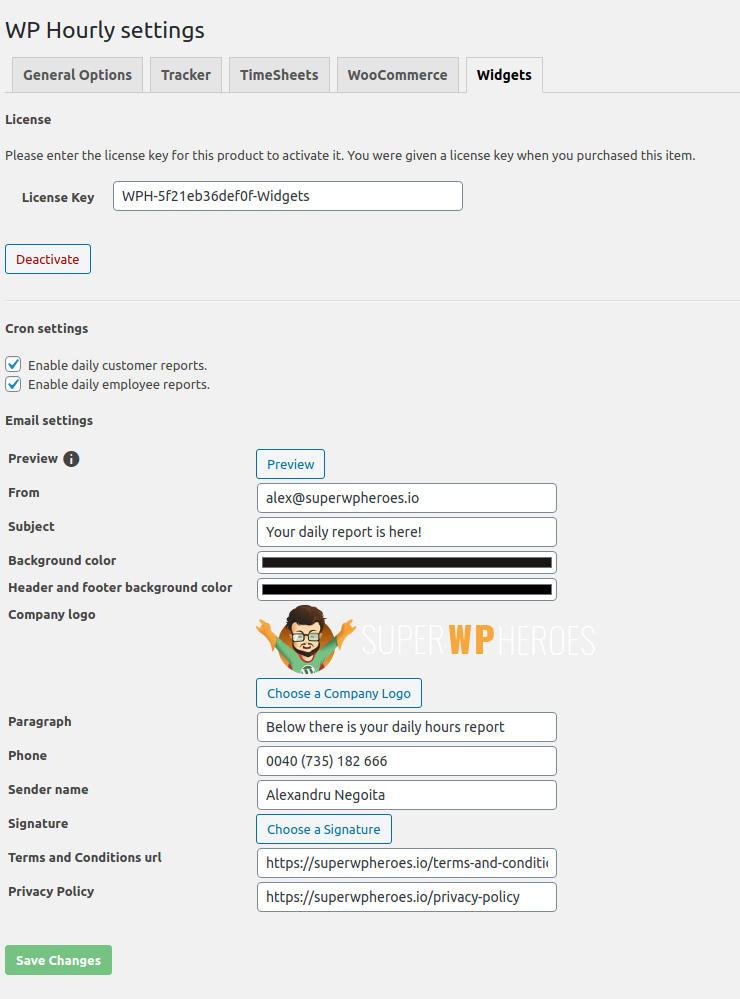 The first of these settings is activating your license key.
If you choose to enable them, the plugin can send daily emails to both your clients and your employees with a summary of their hours.
By daily, we actually mean "the day before"…as the day has to end in order to account for all hours.
Again, you have some customization options for the emails.