The WP Hourly Tracker add-on has a few settings to take into consideration.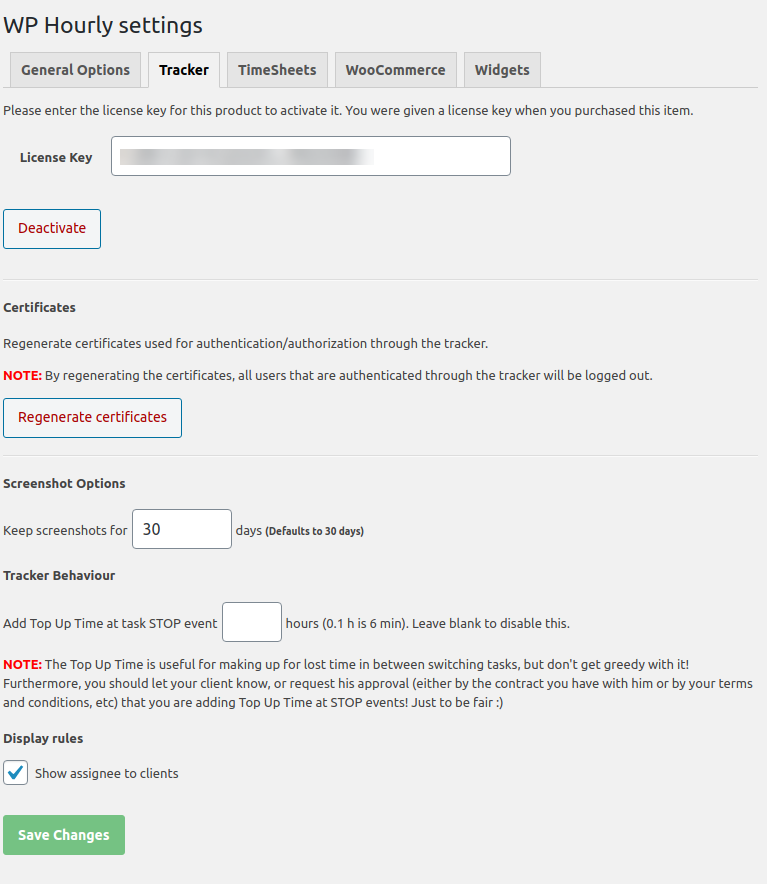 The first of these settings is, of course activating the license key you received with your purchase.
The Tracker uses a signed certificate in order to communicate with the server as well. The option to get a new one regenerates certificates used for authentication/authorization through the tracker" (tracker = desktop app)
You can choose to keep the screenshots taken by the Tracker for how many days you want. If nothing is set, it defaults to 30 days. After the set period, WP Hourly Tracker deletes the screenshots in order to free up space from your server.
You can also choose Top Up time when you stop a task. This scenario is useful for when you have small tasks which do not consume a lot of time or in order to kill snake time in between tasks.
You can also choose to show or hide the team member profile image from time reports shown to your clients.