This is a new tab that WP Hourly WooCommerce Integration adds to the My Account menu in WooCommerce. It is basically a new WooCommerce endpoint.
This will list all of the client unpaid hours since it's last payment. The hours will be grouped by Projects and Tasks.
NOTE: having time associated directly to a client, bypassing the Project/Task architecture is possible, and it will be counted for in the Unpaid hours tab, however it is not supported by the user interface just yet. We have no ETA for this feature.
Depending on your setup, the client will just see a big PAY button, or if you allow weekly payments, there will be a payment button next to each week as well.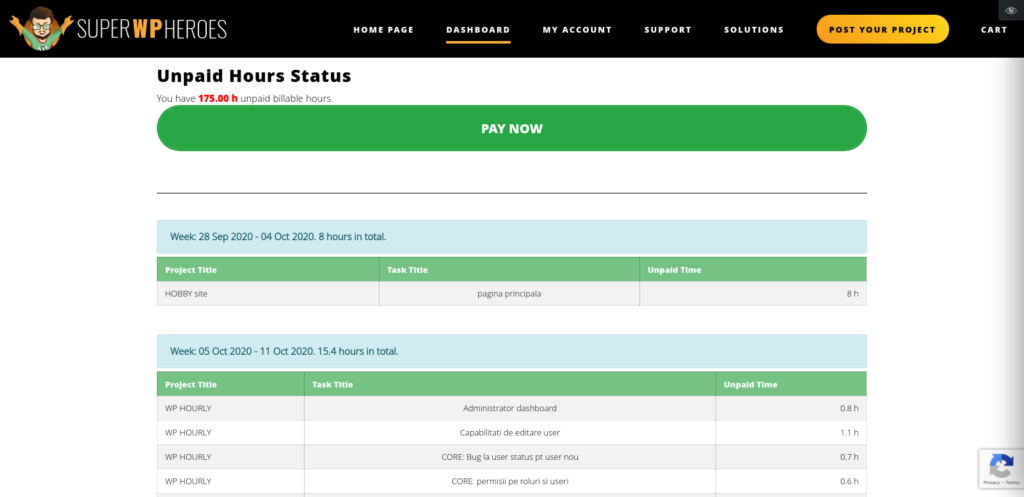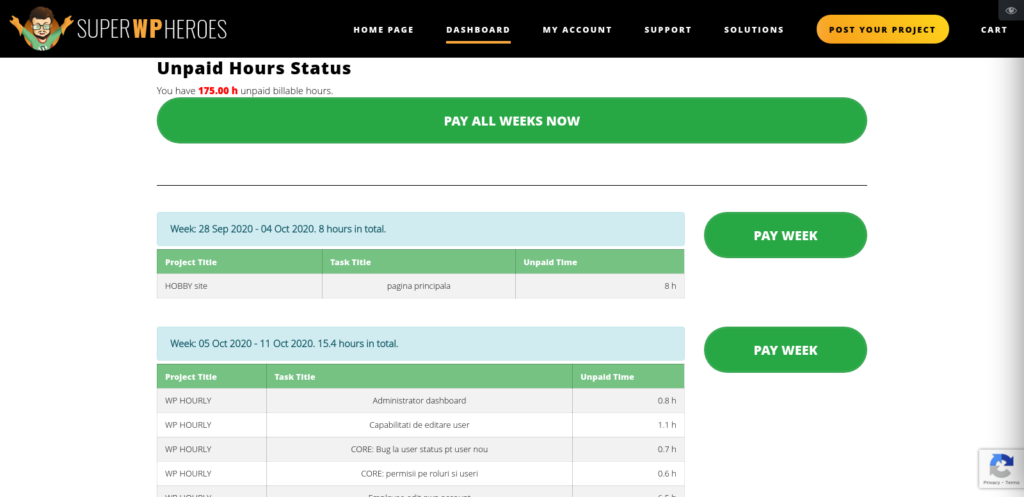 When clicking on any of the PAY buttons, WooCommerce kicks in and the checkout process proceeds just like any other regular WooCommerce checkout.