WooCommerce Cart #
WP Hourly WooCommerce Integration does NOT allow the client to view the Cart page IF they are checking out for unpaid hours. We would not want to allow anybody to edit the number of hours they owe you, that would just create a big mess of things.
If your client is checking out for any other product or service on your website, it can view the Cart as usual.
WooCommerce Checkout #
After clicking on the PAY button described in the WooCommerce Integration "Unpaid hours" tab support article the client is taken to the usual WooCommerce checkout process.
On the Checkout page, the client will be able to see the week or weeks they are paying for as well as the hourly rates and number of hours they are paying.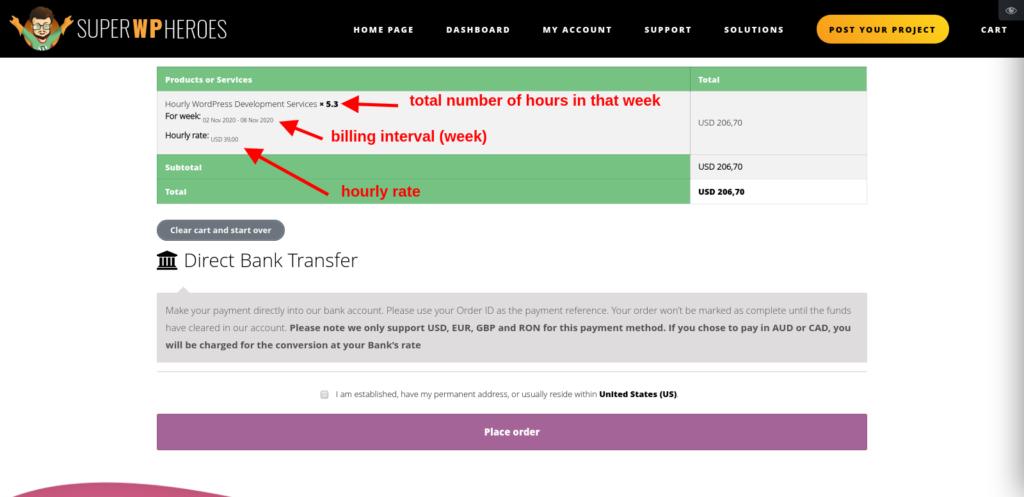 WooCommerce Order #
Here is an example WooCommerce order where you can see how WP Hourly WooCommerce Integration injects the report table for the paid hours. You can then use the Order as an official Confirmation of Service document in your book keeping. Please note this design is an example from our website, superwpheroes.io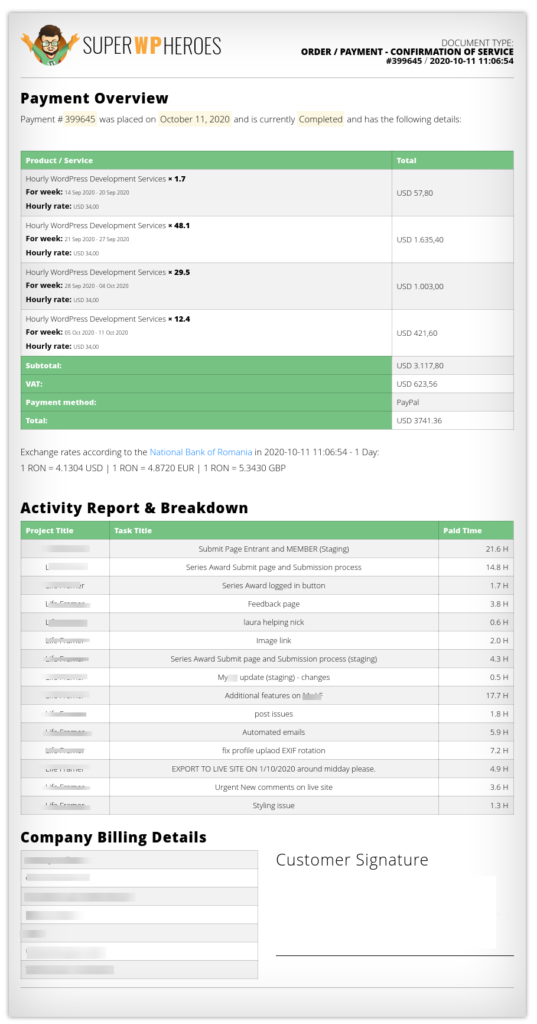 TIP: did you know you can also use the Order Signature for WooCommerce plugin to have your customers actually sign for the time they pay! This way, the WooCommerce Order can be used as a legal document where your client approves and pays for your work.